ABOUT US
Bringing Investors and Entrepreneurs Together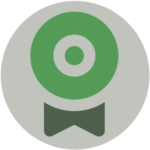 Canna Angels, LLC, a dedicated angel investment consortium,  is at the forefront of investment opportunities in this exciting industry…
The Fastest Growing Industry in the U.S.
Our sole purpose is to provide our accredited investors with carefully vetted high quality emerging companies directly involved in the cannabis industry or those with supportive products and services.
Our discriminating approach to this emerging industry is to lead the opportunity curve as it matures, providing early access to potentially lucrative investments. As early investors in Google, Facebook, Oracle, and Apple profited greatly in the tech industry, the Canna Angels, LLC skillful team diligently searches for the most outstanding rising stars in the cannabis industry to present to our investors.
The end goal is to maximize the potential for both entrepreneurs and investors to succeed as partners in the evolving "green rush" of business opportunity in the cannabis industry.
HAVE QUESTIONS? ASK OUR EXPERTS.
Meet Our Founder
Sherri Haskell is an entrepreneur and financial industry trailblazer who has excelled as a Registered Investment Advisor, stockbroker and funds manager. Throughout her career Ms. Haskell has earned 3 SEC securities licenses (series 7, 63 and 65), won top performer recognition in multiple capacities, launched her own hedge fund and financial services company Capital Dynamics LLC, and raised over $150 million in capital. Her far-reaching financial, securities, and marketing acumen have been integral to the launch and fulfillment of dozens of private equity funds.
Larry Bedard, M.D.
LARRY BEDARD, MD, FACEP
Sausalito, California
Partner with California Emergency Physicians
Physician, St. Mary's Hospital in San Francisco and San Mateo General Hospital
Member, American College of Emergency Physicians oPresident1996-1997
Member, EMTALA Task Force oChair of ACEP's International Emergency
Medicine Task Force 2000-2001
On-Call Task Force with the California Chapter of ACEP
Member, California Carrier Advisory Committee.
Member, California Medical AssociationoBoard of Trustee from 1996-1999
Member, Marin Medical Society
Director, Marin Hospital District Board from 1992-1996
Member, Marin Heart Association – President in 1983
Dr. Bedard has received numerous awards, including the prestigious John G. Wiegenstein Leadership Award in 1999 for his outstanding contribution to ACEP and local awards from the California Chapter for his distinguished service and work on legislative issues.
http://www.marinij.com/article/NO/20160808/NEWS/160809854
Dr. Robby Flannery
Crop Optimization Expert
Dr. Robert Flannery (PhD, University of California, Davis) is an expert in crop optimization practices, with specialization in the optimization of hydroponic, cut-flower production. During his time at UC Davis (voted the #1 university in the world for Agricultural Sciences), Dr. Flannery worked under the tutelage of Dr. Heiner Lieth and advised commercial flower growers producing crops ranging from roses and Gerber daisies to Cannabis.
Dr. Flannery served as Production Director of SPARC, a vertically integrated cannabis growing and retailer based in San Francisco. During his time at SPARC, Dr. Flannery oversaw the launch and management of 5 cultivation sites, where he set up horticultural practices that are standard in non-Cannabis commercial grows, but are wholly absent in the Cannabis industry. Through his guidance and standard practices implementation, crop production increased an average of 33% in total flower production. Under Dr. Flannery's guidance, the quality of Cannabis at the many cultivation sites he oversaw had also increased (cannabinoid concentrations increased 37%).
Dr. Flannery is active in the cannabis industry as both an expert advisor on growing, as well as a specialty lighting company focused on serving Cannabis cultivators, while promoting efficient energy use. Dr. Flannery is also the Founder of Sierra Consulting, a cannabis consulting company, and Dr. Robb Farms branded cannabis products. He serves as the co-chair of the agriculture committee for the California Cannabis Industry Association, has worked with representatives on the Cannabis Commission at the California Department of Food and Agriculture, and often lectures around cannabis topics.
Kim Kasalionias
Founder, Managing Partner
Kim K. is a recognized expert in community banking with a proven track record of over 20 years in the industry. Most recently, as CEO/Chairman of Circle Bank, Kim was responsible for leading 53 consecutive profitable quarters, and has proven experience orchestrating significant financial deals, including the sale of Circle Bank to Umpqua Bank for an over-book-value price. Most recently Kim has launched Breakaway Funding, as Founder/Managing Partner. Breakaway is pioneering hybrid funding models to create new capital sources for small business, more loans for community banks / credit unions and investment opportunities for all investors (accredited & non accredited).
Marty Higgins, CEO
Marty Higgins, CEO of Harvest, an upscale medical cannabis boutique in San Francisco, is a serial entrepreneur with extensive real estate expertise. Harvest, known for its elegant presentation, private members lounge and commitment to customer service was launched almost 3 years ago and is currently undergoing expansion throughout the Bay Area. Prior to founding Harvest, as Sr. Vice President for Hendricks Berkadia, Marty's is recognized as orchestrating the creation of the nation's first Multi-family Investment Banking Company focused exclusively on providing apartment owners with a fully-integrated, multifamily capital markets platform. and then subsequently for launching The Apartment Group, Inc, a commercial real estate investment company in Northern CA. Marty is also the Founder and President of City of Dreams, helping youth living in low-income housing build brighter futures through mentorship and youth development.
Neal Strickberger
Entrepreneur, Operations
Neal Strickberger is an entrepreneur, independent investor and management consultant with more than 30 years of expertise in software development, operations and business roles. He has held executive positions at Xerox Corporation, Adobe Systems and most recently ebrary, where he was integral in scaling the company from start-up to disruptive top player with an exit by acquisition in 2011. His focus is on operations and execution, using a "systems view" methodology to find the real problems and help companies scale, deliver product and untangle operational challenges.
Chester Hurtado
CFO, President
Chester Hurtado is a poised financial executive with over 20 years of senior financial management experience; a strong business sense, proven leadership skills, diverse management experience, and good communication skills. Chester has held CFO positions at several technology, manufacturing, consumer products, and services companies in the Bay Area and internationally. With an affinity for the opportunities that emerging growth present, Chester established TradeWorks Management Services, a consulting company offering interim accounting and finance consulting, management and personnel for companies ranging from start up to multinational corporations.
Aaron Silverman, CEO
Aaron serves as the CEO and Co-Founder of Canna Group Inc. With over 10 years of experience operating dispensaries, consulting to cannabis businesses, and touring the USA providing seminars on launching and sustaining successful business models in the space, he is considered to be a subject matter expert on most things cannabis.
Serving on AHPA's cannabis committee since 2010 and as a featured speaker, his professional career has focused on investment and deal-execution, specifically bringing investors and entrepreneurs together by structuring, de-risking and establishing successful ventures.
Regina Unegovsky, Esq,
Ms. Unegovsky is an attorney with offices in La Jolla and San Francisco, educated in tax and corporate governance in the award winning Masters of Law, Taxation section of the University of San Diego, School of Law, where she also taught as an adjunct faculty member for several years. With years of specialized experience in the cannabis industry and local, state, and federal regulatory and tax compliance, Regina is in a unique position to provide counseling from a business savvy, tax efficient perspective that will create and preserve opportunities in the discrete licensing and operations of California cannabis franchisors and other licensed professions,
Gary Starr
Serial Entrepreneur
A marketing and sales strategist, Gary Starr has been a board member for over two dozen start-ups including two companies that became successful IPOs. He has been a Founder, CFO, COO and CEO. A gorilla marketer, Advertising Age placed him in their Marketing 100 along with Steve Jobs & Richard Branson. He has several publications to his credit and is the is the holder of multiple patents, was one of the earliest successful equity crowd funders, has conceptualized APPs, created solar devices, electric cars, scooters, and other products. Starr, has been a guest lecturer at several universities and symposiums including the University of Hong Kong, and Stanford Graduate School of Business as well as featured radio and television shows including Larry King Live, The Today Show, & CNN. Gary has helped raise over $550 million for private, public, and non-profits.
Ray Navis

Executive Recruiter
After a 20-year career devoted to Executive Search, Ray is one of the leading executive recruiters in the cannabis industry focusing on Managerial / C-Suite positions across the US and Canada.
After earning an A.B. in Economics from Stanford University, R.W. Navis served as CPA for several years with KPMG. Typically, his relationship with clients extends to multiple lines of introduction far exceeding a normal executive recruiting relationship. Due to his extensive industry connections and upon request he regularly introduces clients to the best resources for any problems or issues that arise.
Where Dynamic Investors and Entrepreneurs Come Together.